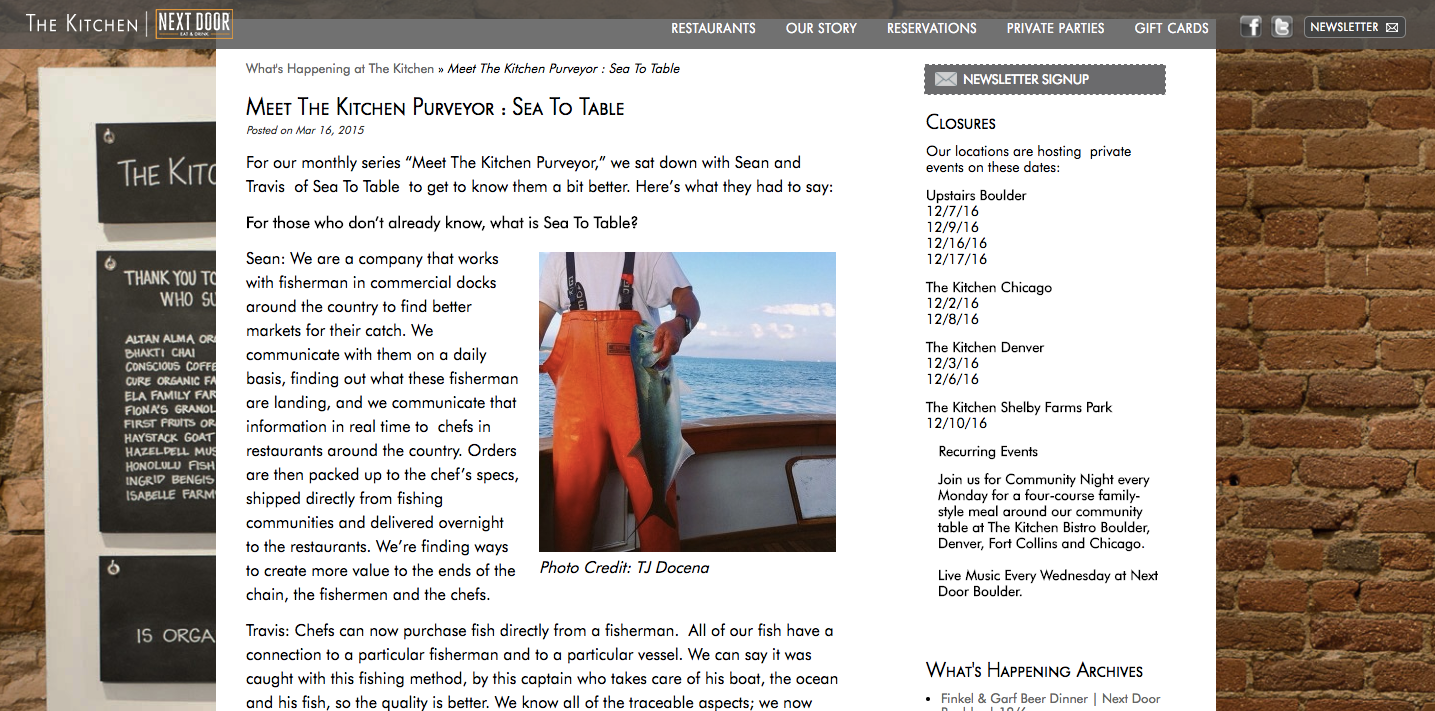 The Melvins are one of rock's most influential, groundbreaking bands—33 years in and still running strong. Late last summer, I spoke with founding member/guitarist, Buzz Osborne, a man with plenty to say about plenty of things.
In this interview, Buzz describes his first musical memories, going back to age 12 in rural Washington state. He credits artists who've inspired him and talks about instinctually trusting his own unconventionally creative vision. Also discussed: life on the perpetual road, art at large, and whether or not we humans have actually evolved over the past million or so years.
A fun and captivating talk with a take-no-prisioners type artist whose work continues to inspire theaters full of music-lovers across the globe.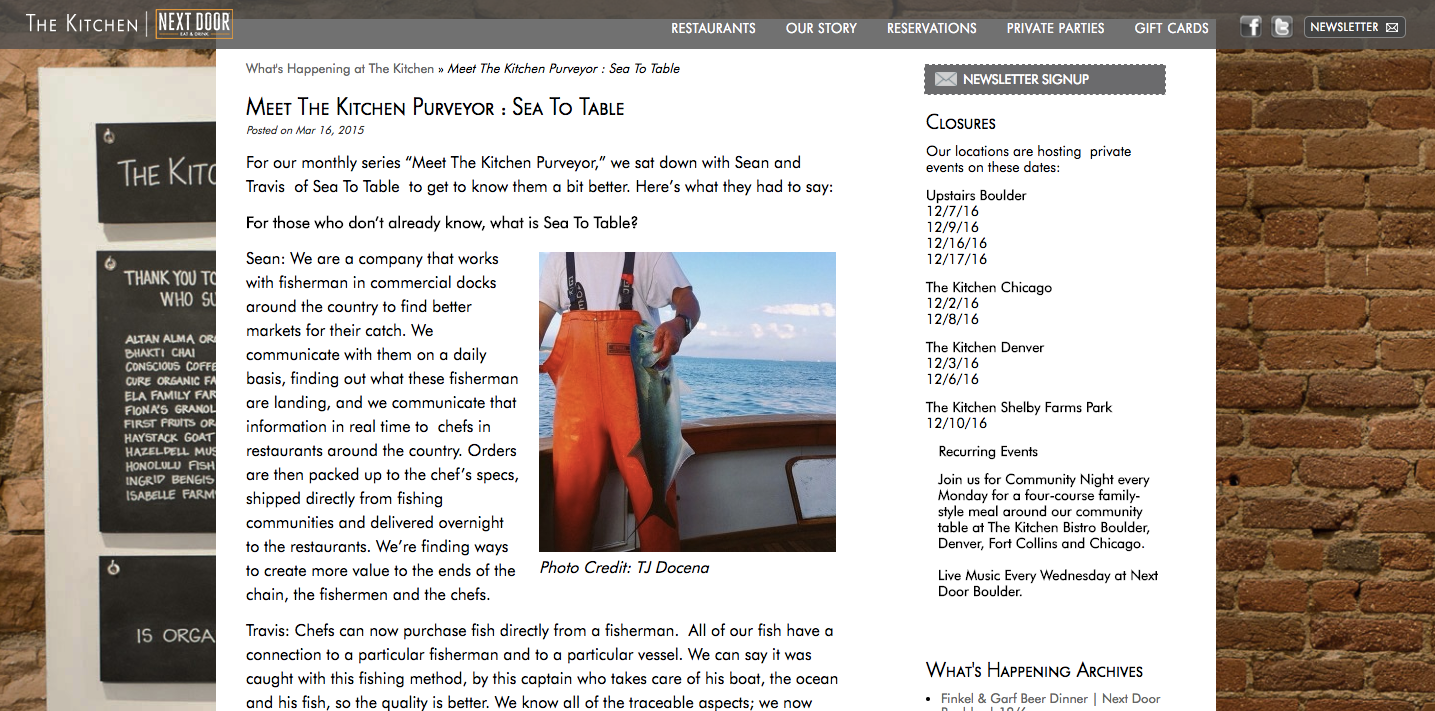 Interview with Sean Dimin and Travis Riggs of Brooklyn-based sustainable seafood distributor, Sea to Table. One in a series of blog posts for The Kitchen Bistro, a national farm to table restaurant group consisting of community bistros, lounges, and fast-casual eateries.
Client testimonial: "Veronika Sprinkel creates unique, engaging copy which highlights her client's brand with authenticity and flare. For The Kitchen, Veronika delivered consistently rich blog content on or before deadline with an openness to change that made last minute editorial tweaks and workflow a snap. Her passion and meticulous nature shine through every aspect of her work. In short, she is an asset to any creative team." —Courtney Walsh, Communications Director, The Kitchen